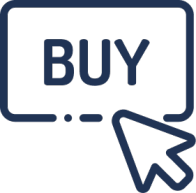 Buy with Energy Dias
Easily buy new or refurbished industry equipment.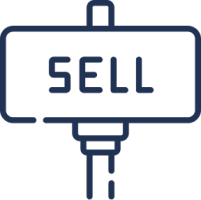 Sell with Energy Dias
Boost the sales of new or refurbished equipment.

Request a Quotation
Receive Competitive Quotations From Verified Suppliers In The Oil And Gas Industry.
Take a look at our

Best deals!
Featured products from verified companies
Browse through major
Product Categories
Successfully dominating the Google searches for 100+ categories of oil and gas products
Our
latest products
Featured products from verified companies
Look what
the industry is buying!
Browse by
brands
Procure products from the verified marketplayers
Rental Products
Featured products from verified companies
Why shop with Energy Dais?
Procure products from verified marketplayers
Verified Companies
Verification process post registration on our platform ensures every seller present on the marketplace is verified.
Live Chat
Direct communication channel between buyers and sellers to ensure enhanced procurement experience.
Secure Payments
Online payments through secure portals like PayPal to ensure seamless and safe transactions on our platform.
Frequently asked question
Yes, register on this link
https://www.energydais.com/online-marketplace-for-oil-and-gas/
by clicking on "Here to Sell". Fill up the registration form with brief information about you and your company. Once the information is filled in, your profile will be shortly reviewed by our team before we grant you access approval to the marketplace.
Depending on the subscription plan you select, your registration fee would be charged. Apart from the the plan charges there are no overhead costs or hidden charges involved in the process.
Once you log in to your profile, you will get the option to visit your profile option, where you will get the option to reset your profile password. For further assistance, you can reach out to us at
support@energydais.com
.
In case, you wish to discontinue the Marketplace services and deactivate/delete your profile, please write to us at
support@energydais.com
, our support team will assist you through the process.
You will be charged a nominal commission fee on every sale you make, kindly refer to the terms and conditions for better clarity over the commission percentage.
As a buyer, no registration fee is required to access/ purchase products from the Energy Dais Marketplace.
The return/ exchange of any product you purchase depends on the exchange policy placed by the vendor on the concerned product . Please go through the exchange policy carefully before making the purchase.
Yes. The exchange time period will be variable based on the concerned product policy specified by the vendor. Please go through the exchange policy carefully before making the purchase.
We are not providing any Warranty for the products but to ensure best possible buyer experience, we are making sure only verified sellers are present on the marketplace.
Couldn't find your query? Don't worry, we are here to help.
Contact us